.
Here's a summary of what I think I understood about individual (and exclusively regarding the human visible spectrum) camouflage so far:
Personal observation:
Just in case someone trusts the competence of bureaucracies to procure the best possible camo.
About camouflage patterns (excluding snow camo):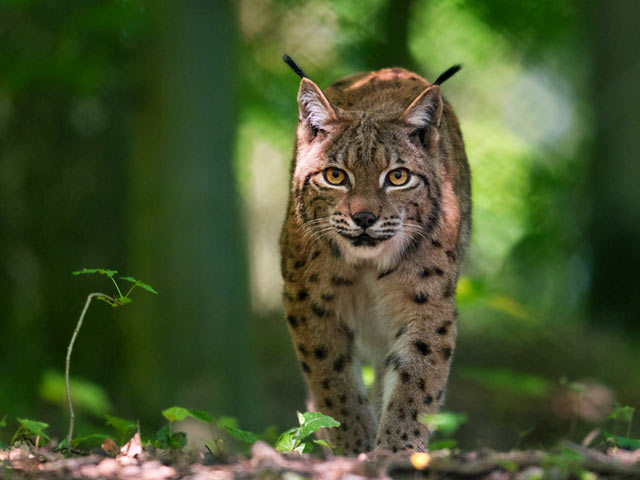 About non-pattern individual camouflage:
This may be debatable:
My personal favourite from a purely aesthetic point of view is Realtree xtra. This one looks perfectly compatible with civilian life in Germany (on a t-shirt), year round. It was seemingly designed to have a camouflage effect up close (the similar Realtree Edge pattern is supposed to have a macro pattern effect).
the Realtree xtra tile
As a personal insight I came to the conclusion that a brownish pattern should work best as an all-seasons pattern in Central and NE Europe. Brown is not out of place anywhere where one might reasonably try to remain undetected by camouflage (that is, not in the midst of green grass, for example). It's even very inconspicuous in many urban areas. Brown works even where most background is green because it's still not terribly unrealistic/out of place and works especially fine with partial concealment. Green by contrast is quite out of place in many urban, suburban and rural environments for at least half of the year (except again on the rather irrelevant grass areas). Brown isn't very good at providing contrast, though. An addition of a little sand-like yellow and some black (dark brown might lose too much when washed out) may be necessary. A little - actually very little as in xtra- green could be added as well.
Interestingly, this comes close to some brown-dominated hunting camos as the one shown above.
I consider the velcro patch areas way too generously large on many current field jackets, especially on those meant for civilian buyers. Patches and stuff should be worn on office clothes or ceremonial clothes, not on camouflage/field clothing. Medics are exempted, of course.
I never really figured out what's the idea behind the
Kryptek
style of camo patterns. It's supposedly micro/macro with a (warped) net effect, but I simply don't see enough contrast for real macro camouflage effect in most of the patterns ("altitude" is an exception).
There are too many pseudo-tacticool fake camo patterns in civilian clothing fashion in my opinion.
Last but not least; an obligatory video on the camouflage topic:
related:
S O
defence_and_freedom@gmx.de
P.S.: Just to be super-accurate: The first (famous) photo may be a bit untrue to the real situation. The UCP camo looks too blueish. UCP was a disaster nevertheless, and just about everybody was able to see it for what it was from the beginning.
edit few days later: I'd like to add that we need a different approach regarding macropatterns with arms, worn accessories, AT munitions and guns than in the pattern tiles for torso, legs, tarps and rucksacks. Those are large areas, but the often narrow and long guns, light AT munitions and even arms cannot really make use of the tile macropatterns - darker or lighter becomes random on those. We should thus have a separate pattern with identical colour palette for such items - and it should provide a dark-light-dark-light-dark-light sequence along the narrow item to break its silhouette up.So any camouflage pattern should actually have two tiles - one for large surfaces and one for narrow surfaces (the latter would need to be used with an approximately correct orientation).



.