I change the way I publish Defence and Freedom posts.
The first Saturday of the month will have a link drop & humour & commentary blog post.
The other Saturdays will have ordinary single topic blog posts.
Additional days will have blog posts only as commentary on recent events.
This will amount to about 60 blog posts per year. I suppose it's better to go to a steady, low intensity blog output than to shut down entirely as did so many blogs that I followed in the past ten years.


- - - - -
Blogger (the hosting service) no longer supports OpenID. Past comments made with an OpenID account may have disappeared without my involvement.
- - - - -
I'll be at
Eurosatory
this year (early in the week) and intend to write a summary on the 16th.
- - - - -
The United states Marketing Corps stays true to its name.
The "300%" figure is utter bollocks a.k.a. an obvious lie, but the video still mentions some interesting details.
One interesting detail is that the USMC sticks to its traditional attempt of doing platoon-level jobs with unusually large sections. The MAAWS (likely not just M3, but also M4 Carl Gustav) at section level is ill-advised, for the section cannot carry much munition for it. Every single shot with it weighs more than 3 kg. One such weapon should be at the platoon level as portable 'infantry gun', but it's mostly dead weight at the section level.
Another interesting thing is that the USMC appears to follow the proposed emphasis on accuracy (near misses) for suppressive fires, rather than sticking with the common approach of doing suppressive fires to machinegun bursts mostly. I suppose which works best depends on how good you know where the opponents are. It's feasible to suppress opponents at building windows with single shots, but you rather need long bursts to suppress opponents at a long line of bushes.
And then there's the interesting addition of an assistant to the section leader who deals with many new electronics. I wrote about that
in 2009
.
- - - - -
www.thedrive.com/the-war-zone/21080/russias-s-500-air-defense-system-reportedly-hits-target-nearly-300-miles-away
You better be able to shoot that far if you use THAT big rockets!
Previous record shots were around 400 km, including the American SM-6 missile.
This kind of long range missiles are not really an issue for fighters or strike fighters, but they push back AEW&C aircraft, tanker aircraft, air/ground radar aircraft, electronic intelligence aircraft and transport aircraft. They might need to avoid an area of about 500 km around some suspected S-500 element site, which largely devalues them. AEW&C in particular would rather not be able to look at the sky above most of our mechanised forces. Fighters would need to cooperate with (possibly jammed) datalinks to create a situational picture by adding their radars' fields of view and ranges. Such a network can easily break down, not just due to jamming, but also due to few fighters on station AND moving 'forward'. Flanks could be left unguarded, and 'lines' of such cooperating fighters in the sky could be defeated from the blind flanks.
Air war against a S-500 user (or user of other unusually long range anti-AEW missiles) would look VERY much unlike the air wars against Iraq.
- - - - -
I. Cannot. Resist.
- - - - -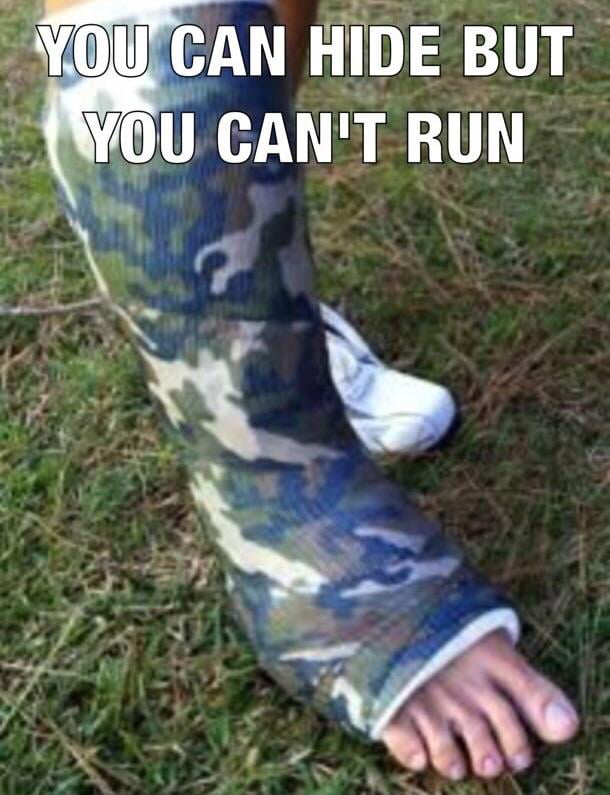 - - - - -
Have a look at this:
It shows the demonstration rigging that camouflage advertisers are using (matching the background to the product), but it also shows the difference between micropattern and macropattern.
Multisorb has - in the context of a VBL armoured car - micropatterns only while the comparison VBL has a three colour paint scheme that's nothing but a break-up macropattern.
The paint scheme is meant to break up the silhouette on a less homogenous background at long distances (much more than 500 m), while Multisorb's micropatterns look suitable for much shorter distances.
At very long distances the paint will be a better camouflage on light backgrounds and the darker Multisorb a better camouflage on dark backgrounds (brightness difference to background, not colours, matter at long distances).
Such textile covers are pretty good as IR camouflage and can also reduce the distance at which battlefield surveillance and airborne GMTI radars can detect the vehicle, while their optical camouflage effect is debatable.
The annoying thing about that presentation of Multisorb is that they could easily have designed the product to have both micropatterns and macropattern.
- - - - -
For those who understand German:
Medienkritik/Satire:
Grundrechtethema
S O