.
edited following Wednesday:
I made a simplistic regression analysis of the known SARS-CoV 2 infections in Germany. Today we had 1,567 known cases. That regression curve (exponential, which is justified by the indeed exponential growth of confirmed infection cases outside of the PRC) came up with well over two million cases in Germany by early April. I doubt it's going to be that many (because there are factors that are likely to slow it), but it looks to me as if we'll have hundreds of thousands of cases by early April. (I don't believe the arrest of the epidemic in the PRC at all and consider their stats to be implausible.)
A small disclaimer: Doing a regression analysis including the imported cases is imperfect. I just don't have the statistics for infections that happened in Germany or close to its borders. Those figures would be better if we assume shrinking travel activity. Moreover, the wikipedia stats don't agree with the tracker stats, which stand at 1,908 cases.
This is just a quick&dirty first approximation interpolation anyway. Interpolations are notoriously unreliable.
COVID-19 cases so far (data taken from Wikipedia for convenience).
Vertical axis is logarithmic. So if the growth looks linear, it's really exponential.
Extrapolation assuming exponential growth
Again: I don't think it's going to look like this.
It's no good time for Germany to have a do-nothing-just-sit-it-out-and-enjoy-having-power political "leadership".
edited on Sunday:
- - - - -
edited later on Saturday:
(These figures are for the U.S. only.)
- - - - -
- - - - -
"Every war is easy to start, but it is extremely difficult to finish"
- attributed to Sallustius (though I never found the Latin original)
It's terribly true in our times,
especially so if you are extremist in your expectations
.
The Kosovo Air War was in some ways the ideal war; the victim had no substantial ability to retaliate and the aggressor could end the hot conflict at will. Lots of other things were terribly wrong about it, of course.
- - - - -
- - - - -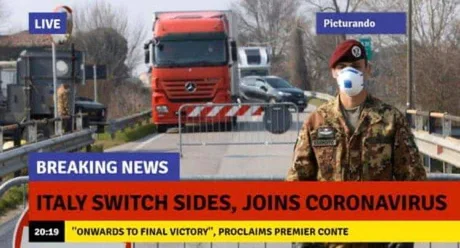 I'm German, so I'm entitled to this kind of humour.
- - - - -
www.leonardocompany.com/documents/20142/3149378/Copia_di_Miysis_DIRCM_LQ_mm08221_.pdf
DIRCM really seems to be compact enough for combat aircraft now. This may turn "stealth fighters" that cannot integrate DIRCM obsolete. A DIRCM-equipped aircraft may be highly resistant against both radar- and IR-guided missiles, while a stunted "stealth" fighter may be resistant only against radar-guided missiles.
In case of irritation about the resistance of non-LO aircraft against radar-guided missiles: Look at the effects of multiple towed decoys, free-flying decoys launched from external hardpoints, and much more jamming than is to be expected from LO/VLO aircraft.
- - - - -
blogs.360.cn/post/APT-C-39_CIA_EN.html
"
The CIA Hacking Group (APT-C-39) Conducts Cyber-Espionage Operation on China's Critical Industries for 11 Years
"
Well, of course they do. Anyone who believes the pretence about 'hacking back' is gullible.
- - - - -
www.nytimes.com/interactive/2020/03/06/opinion/working-class-death-rate.html
I wish I had such illustrations about Germany. Such economic distress symptoms might be very informative. I'm still not sure what exactly has fuelled the expansion of extreme right wing idiocy in recent years. The migration topic and exposure to idiotic American right wingers through the internet may not have been the only triggers.
- - - - -
spioenkop.blogspot.com/2020/02/the-idlib-turkey-shoot-destruction-and.html
- - - - -
www.haaretz.com/amp/israel-news/.premium-mossad-chief-visited-doha-urged-qataris-to-continue-gaza-financial-aid-1.8564993
Maybe it takes a Ph.D. in Levant studies to understand what's going on there.
- - - - -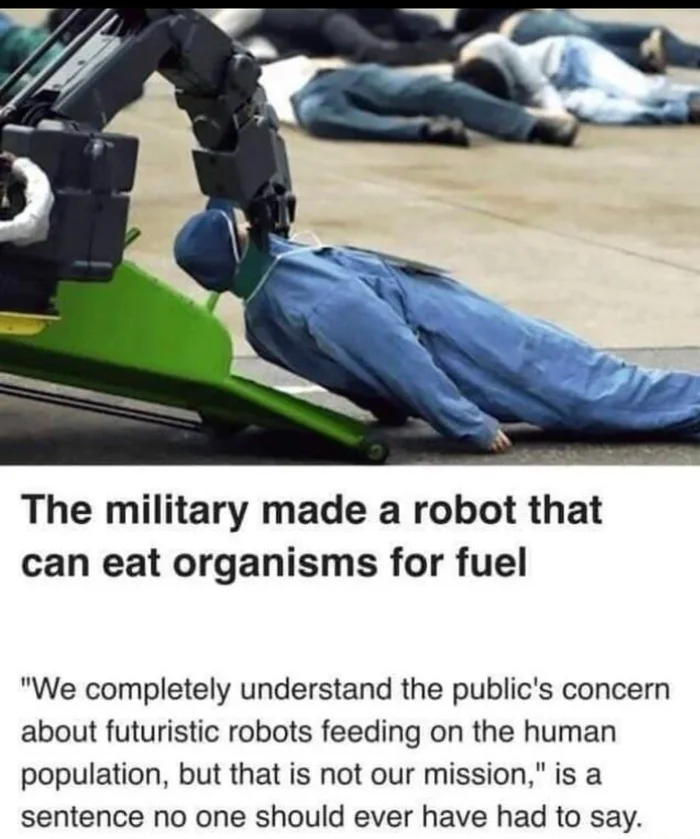 - - - - -
boingboing.net/2020/02/28/trump-administration-considers.html
- - - - -
www.khaleejtimes.com/wknd/an-army-of-feminists
- - - - -
www.scmp.com/tech/big-tech/article/3052014/wearing-mask-wont-stop-facial-recognition-anymore
I suppose they roll the tech out because of Hong Kong protests, not because of the (probably largely ineffective) surgical masks.
- - - - -
tenor.com/view/demolition-man-gif-11578005
They knew something in advance ...
- - - - -
- - - - -
- - - - -
[German]
Bei einem solchen Fehlverhalten von Bürokraten würde ich rücksichtslos mindestens zwei Führungsebenen und jeden anderen Beteiligten mit lebenslanger Beförderungssperre belegen, diverse Leute ersetzen und für mehrere Jahre alle Polizeioffiziere der Stadt (also die mit den goldenen Dienstgradabzeichen, höherer Dienst) erbarmungslos in Nachtschichten, Fußballspieleinsätze, Objektschutzeinsätze usw schicken. Am Ende sollten die und alle ähnlichen Bürokraten drumherum eine Lektion für's Leben gelernt haben.
S O
.