.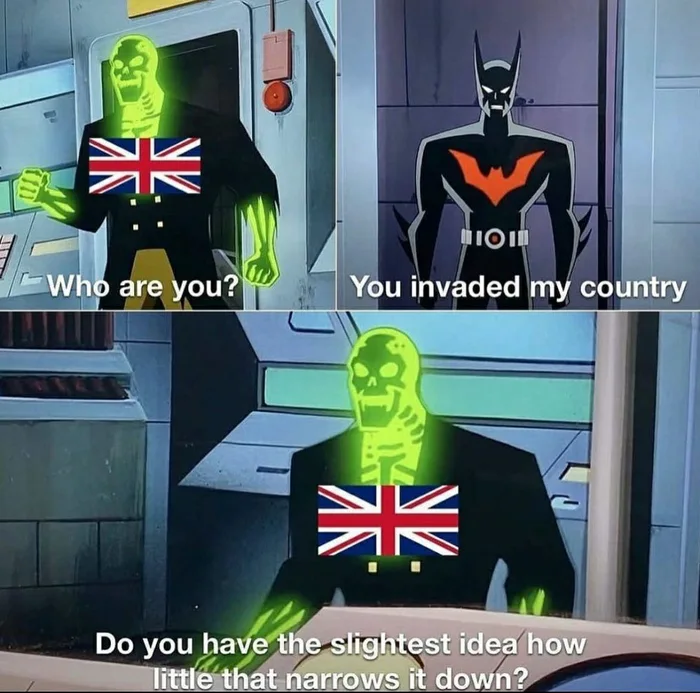 - - - - -

https://twitter.com/torriangray/status/1361778280521605122
I didn't even know that electric can openers are a thing. My can opener perfectly bites into all cans and opens them in about three seconds and it's a 50...70 years old piece of stamped and bent or cast iron alloy pieces with a bit of rust.
- - - - -
- - - - -
- - - - -
- - - - -
- - - - -
- - - - -
boingboing.net/2021/01/27/pilot-takes-off-in-2-5-feet-lands-in-16-5.html
- - - - -

politico.com/news/2021/03/05/biden-war-powers-congress-473843

- - - - -
- - - - -

- - - - -

oryxspioenkop.com/2020/09/al-watiya-airbase-capture.html
- - - - -

- - - - -

boingboing.net/2020/01/24/telescreens-r-us-2.html
Getting more powers, more toys, more possibilities is self-serving for law enforcement. Very few things are actually known to influence crime rates for sure. The up and down of crime rates is still mostly a mystery to researchers. Some seemingly unrelated things like long-term lead exposure of people appear to be much more influential regarding crime than policing, though.

Effective policing can depress crime rates only to some degree, and only some crimes (serial burglaries or serial robbers, for example) are understood to be highly susceptible to policing effects (not counting mere crime hotspot relocation). The best you can do for effective policing is likely not to give police such dystopian tech, but to enforce that it investigates a wide range of crimes properly and doesn't waste resources - neither on signalling nor on irrelevant stuff like bullying minorities, militarization or playing with toys.

- - - - -

- - - - -

- - - - -

www.youtube.com/c/GermanTankMuseum
- - - - -

research.checkpoint.com/2021/the-story-of-jian/
Long story short: The NSA created offensive cyberwar tools, the Chinese got them really quick and used them to cause harm to Western computer networks. Offensive cyberhacking is shooting ourselves into the foot and there's close to zero even only debatable evidence for significant upsides of it.
- - - - -
Let's have a look at what OSInt (open source intelligence) and an ordinary calm, non-partisan and reasoning approach can deliver in regard to super-important things that seem to be the realm of specialised subject matter experts.
Back on February 1st, 2020 I published (and it was written a few days before):
https://gisanddata.maps.arcgis.com/apps/opsdashboard/index.html#/bda7594740fd40299423467b48e9ecf6
https://theconversation.com/how-contagious-is-the-wuhan-coronavirus-and-can-you-spread-it-before-symptoms-start-130686



The big issue isn't that this one kills many people. The flu kills many more in parallel. The big issue is that this one isn't understood yet and might actually be much worse than the flu. At least the mortality rate appears to be no more than a couple per cent so far.
A 'couple per cent' such as 3% could still kill more than both World Wars combined when the infectiousness allows it to overrun the world. That's why contagiousness is so important. Sick people being able to infect others without showing symptoms devalues many containment schemes, and to date it's still not known for certain how exactly the virus can be transmitted. There's a very small chance that it may be airborne.




I suppose the wealthy Western countries will be able to deal with it even though we don't have a culture of wearing face masks to protect others.




Poor countries on the other hand have much less capacity to deal with outbreaks, and might not get much aid if we need our resources for ourselves.
A while later on February 24th, 2020 I broke with the regular "Saturdays-only" blog posts to make an announcement.
The gloves and hand washing tips were the info given at the time, though missing the main transmission path of airborne particles. What I wrote about masks was OK given the available info, albeit masks eventually proved to be really, really important. Some super-specialized subject matter experts were (as it appears) more wrong on masks even months later.

So while the info given (or rather relayed) on countermeasures was ordinary and mediocre at best, the appraisal that this shit could become a really big mess was spot-on, and all this written in late January - weeks before most policymakers finally sprung into serious action outside of PRC, Taiwan and South Korea.
It's encouraging to me in a an already well-known way. I've seen before that my opinions on details change as I add more knowledge and thought on a subject over years, but the big picture appraisals are typically stable and withstand the test of time if tested at all. (And I don't want more of them tested!)

See the flying autonomous drone topic, for example. Around 2010 I was thinking that maybe shotguns should be a thing to defend troops against tiny bird-like or rat-like autonomous killer drones. I now don't really see much potential for troops self-defence against such drones except drones intercepting drones and troops trying to be in closed indoor spaces or behind protective netting. Later I focused on adapted remotely-controlled (and somewhat autonomous) weapon stations on all motor vehicles (except two-wheelers, of course) as a countermeasure to bigger multi-kg drones. The timely detection of tiny camouflaged drones seems nearly hopeless even in daytime.

What didn't change is that I see a likely revolution at the introduction of autonomous 'killer' drones of such sizes. I'd prefer to be wrong about this, but OSInt plus a calm, non-partisan reasoning approach led me to expect this. More about that later
- - - - -
[German]https://www.lto.de/recht/hintergruende/h/stpo-ermittlungsverfahren-durchsuchung-beschlagnahme-benachrichtigung-beschuldigter-95a-strafverfolgung/
"Der Anspruch auf rechtliches Gehör ist in Ermittlungsverfahren für die beschuldigten Personen von größter praktischer Bedeutung. Er ermöglicht es ihnen, sich gegen den Tatvorwurf zur Wehr zu setzen und auf die staatlichen Ermittlungen zu ihren Gunsten Einfluss zu nehmen. Insbesondere voreiligen, sich letztlich als unzutreffend erweisenden Vorwürfen – und das sind, aufs Ganze gesehen, die meisten – kann die Verteidigung effizient entgegentreten. Allerdings nur dann, wenn sie darüber informiert wird.

Vor diesem Hintergrund erschließt sich die Brisanz des geplanten § 95a StPO-E: Dieser sieht die Möglichkeit vor, im Rahmen eines Ermittlungsverfahrens Beschlagnahmen und die ihr vorausgehenden Durchsuchungen bei Dritten vor den hiervon betroffenen beschuldigten Personen entgegen den §§ 33 Abs. 3, 35 Abs. 2 StPO geheim zu halten, ggf. bis zum Abschluss der Ermittlungen."
Es wäre bei weitem nicht das erste verfassungswidrige Gesetz, das von den Konservativen betrieben und verabschiedet würde. Bei der bisherigen Häufiung von erwiesenermaßen (per BVerfG) verfassungswidrigen (Legislativ-)Bestrebungen von CDU/CSU wäre eigentlich mal eine Beobachtung durch den Verfassungsschutz wegen dringendem Verdacht auf Feindlichkeit gegenüber unserer verfassungsmäßigen freiheitlichen Grundordnung angebracht.

S O