.
Chainmail is officially back in mainstream. ;-)
- - - - -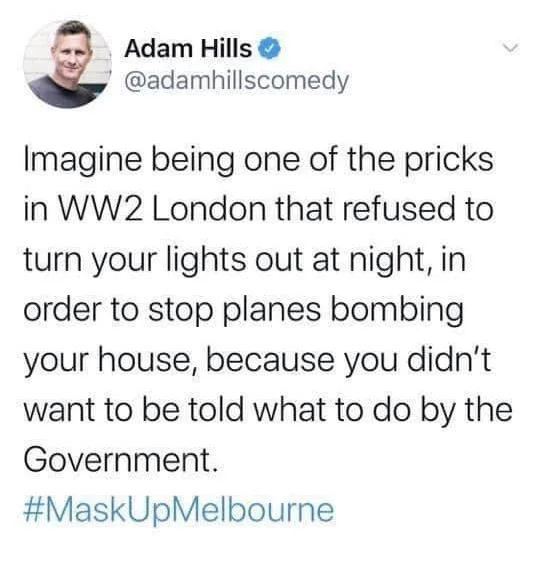 - - - - -
- - - - -
defence-blog.com/news/army/new-russian152mm-self-propelled-howitzer-unveiled-for-first-time.html
- - - - -

- - - - -
www.nytimes.com/2020/07/18/us/politics/trump-coronavirus-response-failure-leadership.html
Normally one should be careful with such things, but it's glaringly obvious that I would have been able to devise a better policy using only OSINT and a few hours of attention per week than this bunch of incompetents and their lying moron cult leader.
I have zero confidence that this bunch of morons would find appropriate, timely and smart answers to a dangerous international crisis. A thing no one needs to be careful about is the diagnosis that my zero confidence is shared by most governments in NATO, by India, Japan, Taiwan and South Korea. I can't tell about Australia or the UK, for their prime ministers have already revealed themselves to be all-too similar.
- - - - -
9gag.com/gag/amvvAod
- - - - -
The best American anti-tank missile is the Javelin, which is a 1980's design known to Russians since the 1980's, introduced into service in the mid-1990's and I strongly suppose that it would be a terrible disappointment in a European war because of effective countermeasures. The similar (yet conceptually improved) Israeli Spike missile has a lot of sales successes. The German army still hopes to finally purchase relevant quantities of EuroSpike missiles to 'modernise' its anti-tank arsenal.
Now why is this infrared camera head-guided missile concept being treated as state-of-the-art? I strongly suspect because it's the best the Americans have for infantry AT work, and their PR dominates public perceptions on military technology.
Some possible countermeasures to such missiles are figuratively and literally nebulous; quick-deploying multispectral smoke. Here
baesystems.com/en/product/terra-raven-countermeasure-system
is a gold-plated and quite threat-specific countermeasure. Maybe its existence is the kind of argument needed to overcome the risky belief and reliance on IIR-guided ATGMs.
- - - - -
- - - - -
- - - - -
"Defund the Pentagon [by a mere 10%]: The conservative case"
"Defund the Pentagon [by a mere 10%]: The liberal case"
Context: The Pentagon budget was bloated by much more than inflation + 11% since the last Obama-administration budget.
- - - - -
Math education for the win!
- - - - -
defence-blog.com/news/japan-unveils-new-version-of-its-anti-ship-missile-for-first-time.html
It's surprising to me that they did not add an infrared camera sensor for (better) sensor fusion.
The enlarged range appears to be unnecessary, as shipborne air defences don't reach far if not supported by third party (such as AEW) targeting data. Anti-ship missiles have notorious targeting issues at long ranges because even the slow movement of ships (usually 10...15 m/s) allows for much movement and changes of the formation during the time of flight. The ASM-3's supersonic cruise speed reduces the time of flight, but a supersonic cruise requires a hefty price to pay. The missile needs to be much bigger, heavier, more expensive and is heated up by air friction due to the supersonic cruise.
The Russians developed at least one two-stage anti-ship missiles with a subsonic cruise stage and a supersonic terminal stage. This offers the supersonic speed advantages against defences without the costs of supersonic cruise.
I don't see much or any need for extremely long anti-ship missile ranges. 100 km sea skimming cruise is plenty, even assuming that 30 km or so are for course corrections and repeated approaches after falling for false targets.
A mix of supersonic and subsonic (which would tend to fly a few metres lower*) terminal approach speed and also different sensors makes sense in an arsenal because of uncertainty about what works best.
- - - - -
By the way; I missed to announce the passing of a milestone. The blog has now over 10,000 comments (it's about 10,250).

S O
defence_and_freedom@gmx.de
*: Radar physics are tricky. It's not necessarily better to fly those few metres lower, but having the option is nice to have, especially if the missile has an X/Ku band radio receiver.
.