.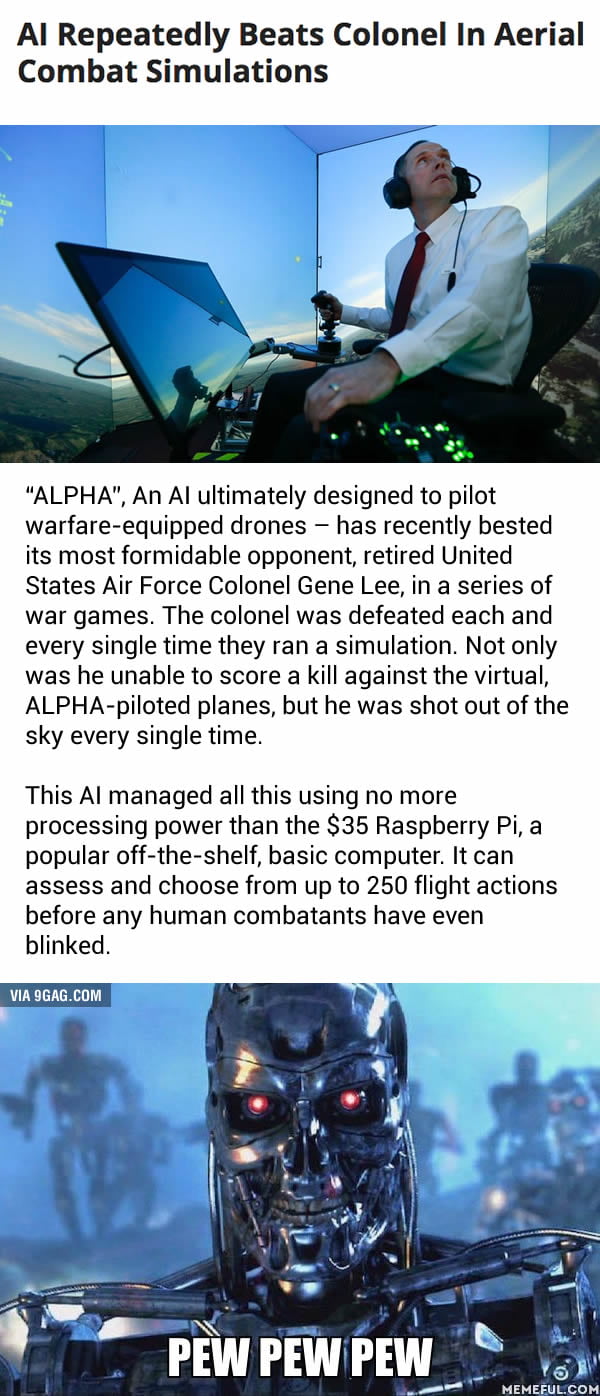 Now there's some substantial support for this view:
www.omicsgroup.org/journals/fuzzy-logic-based-intelligent-agents-for-unmanned-combat-aerialvehicle-control-2167-0374-1000139.php?aid=67461
www.omicsgroup.org/journals/genetic-fuzzy-based-artificial-intelligence-for-unmanned-combat-aerialvehicle-control-in-simulated-air-combat-missions-2167-0374-1000144.php?aid=72227
Especially defensive (dodging) manoeuvres against incoming missiles are almost guaranteed to become automated (though triggered by pilot) once the necessary 360°x360° sensors have become common. That will likely happen in the 2020's, as systems such as the
DAS
can be retrofitted to existing aircraft (the typical missile warning sensors of today aren't as capable).
Slightly related:
defense-and-freedom.blogspot.de/2009/03/uavs-can-sustain-higher-g-loads-than.html
S O
defence_and_freedom@gmx.de
*: Air forces are largely run by generals who used to be (fighter) pilots, so the 'experts' in the armed services have a conflict of interest and the retired experts are emotionally compromised and thus biased on this issue. A pilotless air force would be more than a technological shift; it would be a cultural and organisational break. Air forces would also lose much budget, much personnel, much prestige and many slots for officers if fighter wings were turned into missile battery-like organisations that do not need to have flight training on most days of the year.
.