.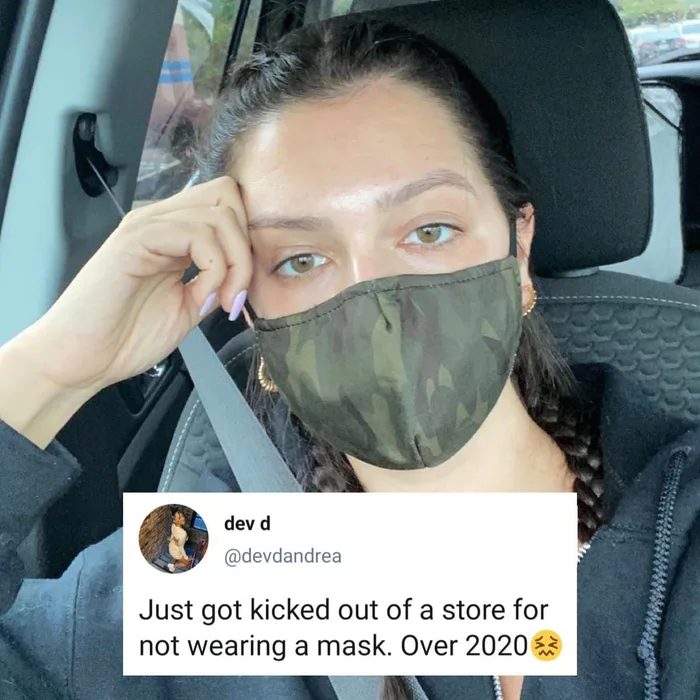 - - - - -
https://www.upi.com/Top_News/World-News/2020/08/03/Virgin-Galactic-unveils-designs-for-Mach-3-supersonic-aircraft/1051596456156/
The
Mach angle
of Mach 3 is almost exactly 20°, for Mach 2 it's exactly 30°.
This means a Mach 2 wing should be swept back (or delta) by about 90°-30°=60° and a Mach 3 wing should be swept back (or Delta) at 90°-20°=70°. The artist's impression does look like 50...60° delta or even less to me.
It would be weird to develop a Mach 3 aircraft with such a wing, for there are compressibility and shock wave issues. An alternative to much wing sweep is to make the wing extremely thin (which would disqualify it for the mounting of engines or carrying substantial internal fuel), but this hasn't been done much since the F-104.
For comparison; the
XB-70 Valkyrie
(a bomber meant to cruise at Mach 3) had a compromise wing sweep of 65.5°.
So I suppose that aircraft may exist by 2035 (though unlikely), but I strongly suppose it won't look anything like that artist's impression given in the link.
- - - - -
I did not fact check this. I think the data is to be read as difference to 2nd quarter of 2019.
Ridiculous side effect: The NATO members military spending (measured in %GDP) grew rapidly in 2020 due to the pandemic. That's how stupid that metric is.
- - - - -
edition.cnn.com/2020/08/20/us/armored-vehicle-abandoned-trnd/index.html
- - - - -
A few per cent would not matter, but 35% not vaccinated is too much for herd immunity even if a few per cent points were already infected. The despicable amount of fearmongering and disinformation as well as an equally-despicable tolerance towards idiots in public has led to this situation. I meant to write that I fear that Europe may have a similar problem. Sadly, even a cursory search yields that according to one poll, the figure is not 35%, but 48% in Germany.
This is horrible.
WE HAVE TO END THE TOLERATION OF IDIOTS AND LIARS. Push the idiots and liars (fearmongers, hatemongers, professional disinformants) back into the holes whence they came from about five years ago! Sunlight has to be purgatory to them again! Smack them (figuratively) whenever they show up! Let it be clear to everyone that idiots and liars are socially ostracized in public, not tolerated. IDIOTS AND LIARS HURT OUR NATIONS. To keep tolerating them is causing self-inflicted harm.
Clarification: I think the way to go regarding a properly tested and cleared vaccine against such a pandemic is to get vaccinated if you aren't part of a risk group for which no vaccination is recommended by experts. The other people (who can get vaccinated) shall vaccinate in part to protect such vulnerable people. To not get vaccinated this way is akin to a failure to assist millions of people in danger.
I do not consider any inadequately tested or dubiously promoted/cleared vaccine such as the short Russian man's advisable unless there's an even much more deadly pandemic than currently.
(I wrote this section before an international poll yielded a different result, with roughly 1/3 of Germans saying no to a vaccine.)
- - - - -
https://www.theregister.com/2020/08/18/aws_toyota_alliance/
My car insurance salesman wanted to talk me into accepting a small tracking emitter for a supposedly better price of the insurance. I wanted nothing of the sort for privacy reasons, but he was obviously trained with phrases to react. He did finally shut up about it when I told him I had been member in a privacy advocacy initiative before moving. Car insurers really, really want to track your driving behaviour, and it's not a nutty conspiracy theory to think that they could get your location data through some scheme that way.
This is something that customers should fight against for privacy reasons, and so should the national automotive driver's clubs. In worst case we should disable the 'phone home' hardware physically. I understand that's not even feasible (because of the need for software updates by mobile phone networks) in at least one brand, though.
- - - - -
This is an entire blog basically telling you the same thing as the book of the same title does. I recommend it (again, I think), especially in light of what I wrote about kleptocracy-plutocracy recently. I do especially recommend it as literature to racists. I linked to the last page because reading chronologically is advised. They spilled the best beans early on.
Economic theory has many explanations for economic prosperity and economic misery that the public still don't understand, and many of the publicly-made comments of economics laymen sound about as educated and useful as a voodoo chant does to a physicist.
An example of a particularly widespread myth is about the role of the Marshall Plan which was really more of a super-expensive PR campaign than the driver of economic miracles,
as I laid out a long time ago
. It was a very nice and somewhat helpful gesture, but don't let it mis-educate you on the effectiveness of foreign money infusions into crippled economies.
- - - - -
The human pilot flew in the simulator against the computer pilot and lost, 5:0. It's been established knowledge for years that computer pilots are superior in air combat IF they have full information and even though the competing human pilot does not suffer from the accelerations of his own flight manoeuvres.
No surprise here- dogfighting is extremely rules based, whoever can fly the longest on the edge of the maneuvering envelop wins. Humans had no chance. When the AI in the plane can consistently discriminate between combatants and non-combatants, call me

https://t.co/d69yUjuFaL https://t.co/rp81Q6NZ5g

— Missy Cummings (@missy_cummings) August 20, 2020
Call me when American combat pilots can consistently discriminate between combatants and non-combatants.
https://en.wikipedia.org/wiki/Haska_Meyna_wedding_party_airstrike
https://en.wikipedia.org/wiki/Wech_Baghtu_wedding_party_airstrike
https://en.wikipedia.org/wiki/Azizabad_airstrike
https://en.wikipedia.org/wiki/Granai_airstrike
https://en.wikipedia.org/wiki/2010_Sangin_airstrike
Maybe the computer would stick to his mission and not become bored and kill-horny. The 'they shot in the air, so I had to return to self-defend myself after being safe the entire time' line of fake justification for mass homicide would not be used by a computer.
That being written, I'd like to emphasize that I am in favour of limiting offensive air/ground air power in funding and in its roles and munitions because I consider much of the current offensive air power to be less cost-efficient than well-structured land forces in a continental European context.
The modern allocation of resources between the armed services seems to be too much influenced by the American experience of '
we can't achieve much on the ground, so let's bomb them
' from Korea, Vietnam and their
illegal
cruise missile
non
-diplomacy.
- - - - -
Anybody who is interested and who wasn't blinded by propaganda so far already knows about the systemic and collective treason, I suppose. It's nothing new, really. Reagan and his bunch were already traitors colluding with Iran, some of them even went to prison for it (and subsequently became heroes of the right wing for their crime). There's a crooks, liars and traitor party in the United States, and it does at times control the federal government. Foreign powers have to accept and some still adapt to this reality.
- - - - -
The U.S. sends a new ambassador to Germany, Douglas MacGregor. He's not an overt and all-out asshole like Grenell, but there are some issues nevertheless. He's in hot water for racism and is inappropriately friendly to Russia.
Anyway, he was a bit of a celebrity and 'military reformer' (actually military reform advocate without power) around 1997-2004 due to two books. Some U.S.Army reorganisations towards a brigade structure may have happened in part due to his efforts.

His "Breaking the Phalanx" book of 1997 was considered the work of a great military thinker for years among Americans (only among them afaik), and it bugged me. Eventually, somebody helped me understand the hype by pointing out that the things he proposed weren't novel, but would at least be improvements to the U.S.Army.
He did really not propose anything extraordinary; just a brigade structure that wouldn't have been an extraordinary idea in 1960's Germany paired with a naive and typical American overemphasis on battlefield rotary aviation. I didn't re-read the book recently, but IIRC it was typical American in its emphasis on resources and firepower rather than ideas for finesse.
Back to more recent activity, he's been a frequent commentator/contributor at a right wing propaganda TV network's show that has been nicknamed "white power hour" for a hundred reasons. (It's one of two TV shows on that network that earned this nickname, so don't get confused.)
I would reject him as ambassador if I was the German minister of foreign affairs, but I would not have tolerated Grenell, either.
There was a time when a very competent American ambassador to Germany was able to fluently converse in German and do interviews in German TV in German. You didn't need to like all American foreign policy at the time, but at least the ambassador was competent, diplomatic and relevant in non-destructive ways.
S O
.